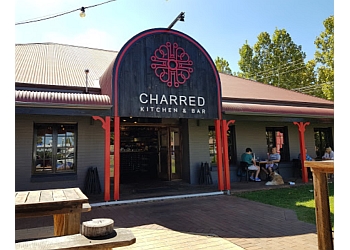 CHARRED
A real little gem, this place. just off the main road on the southern approach to Orange, [Google Map directions here] you'd be forgiven for thinking Charred may not quite be what you're looking for.
Don't be fooled. Charred punches well above it weight. Great food and excellent wine, combined with top notch service, means you'll have a dining experience that you will remember. Mr TC has been for lunch, Ms TC has ventured out for client lunches [yep it's perfect for clients] and group dinners - every time a coconut. Has failed to fail, consistently.
So turn left [or right - depending on which way you're travelling] off Mitchell Highway into McLachlan Street and discover one of Orange's hidden culinary gems.